The Quantum Ledger Database
Positive Luxury leverages our Proprietary API's & SDK's and serverless Blockchain technologies to create and manage digital twins, store its provenance, and ensure authenticity.
A digital passport, by design, allows for the transfer a unique piece of digital property to another user, in such a way that the transfer is guaranteed to be safe and secure, everyone knows that the transfer has taken place, and nobody can challenge the legitimacy of said transfer, making documentation and certification both transparent and auditable.
The ledger infrastructure that supports this is purpose build to be incorruptible and interoperable between different levels of databases and blockchain networks, to establish a balance between privacy, speed, environment, distribution and trust.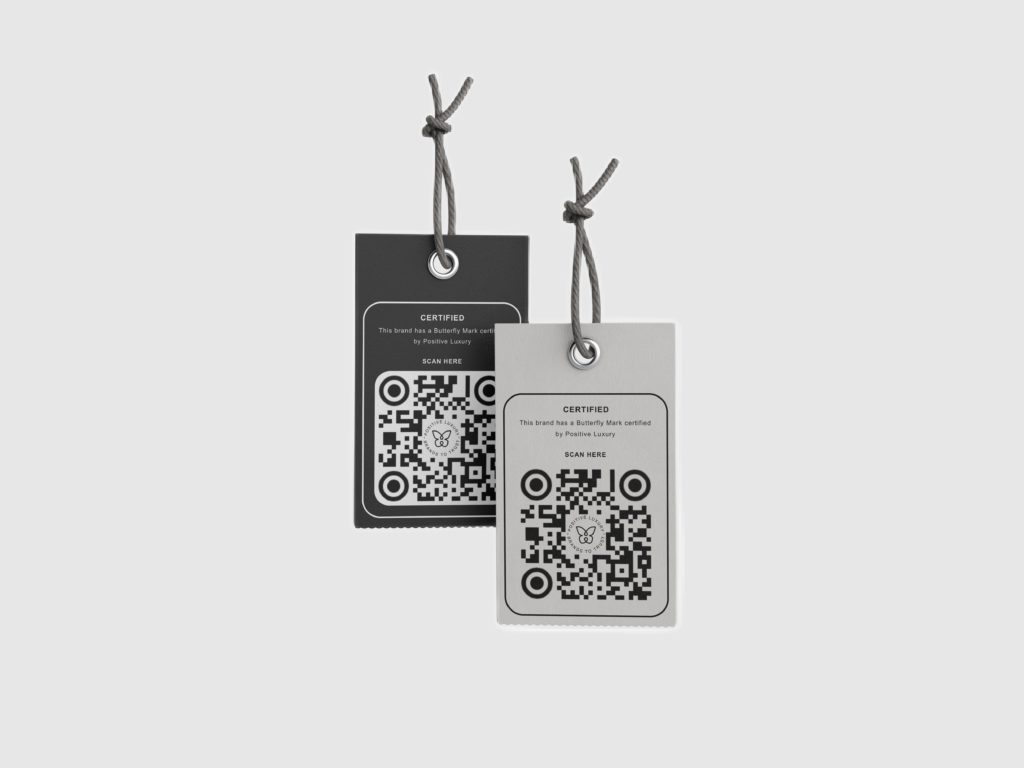 We uniquely identify each brand certification and connect the passport with a Unique Identifier in form of a embedded widget or automatically generated QR codes for embedding directly in to a physical product, it's packaging or the like – we can also augment any existing ID framework.
Our UID framework is fully compliant with all ISO standards as stipulated in the EU draft regulation article 9.
The certification journey
Our native mobile application is available for reporting information to digital passports for encoding NFC tags throughout the supply chain into logistics, retail and other custodians on the system.
At any step a custodian will be able to add on to a products provenance based on a set of pre-defined rules and rights, leading to efficient and cost effective reporting.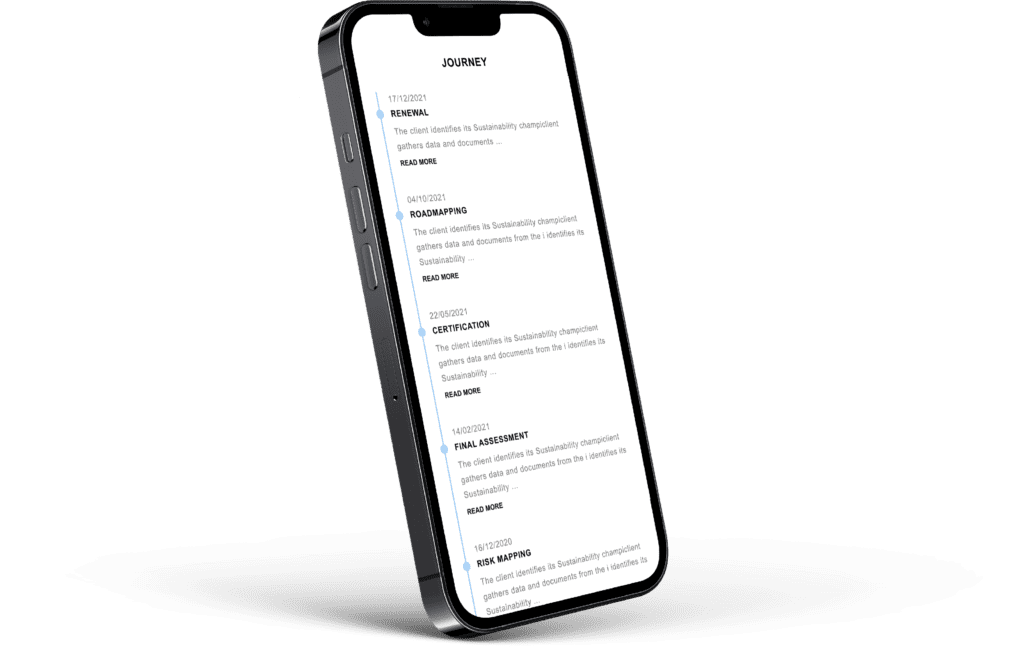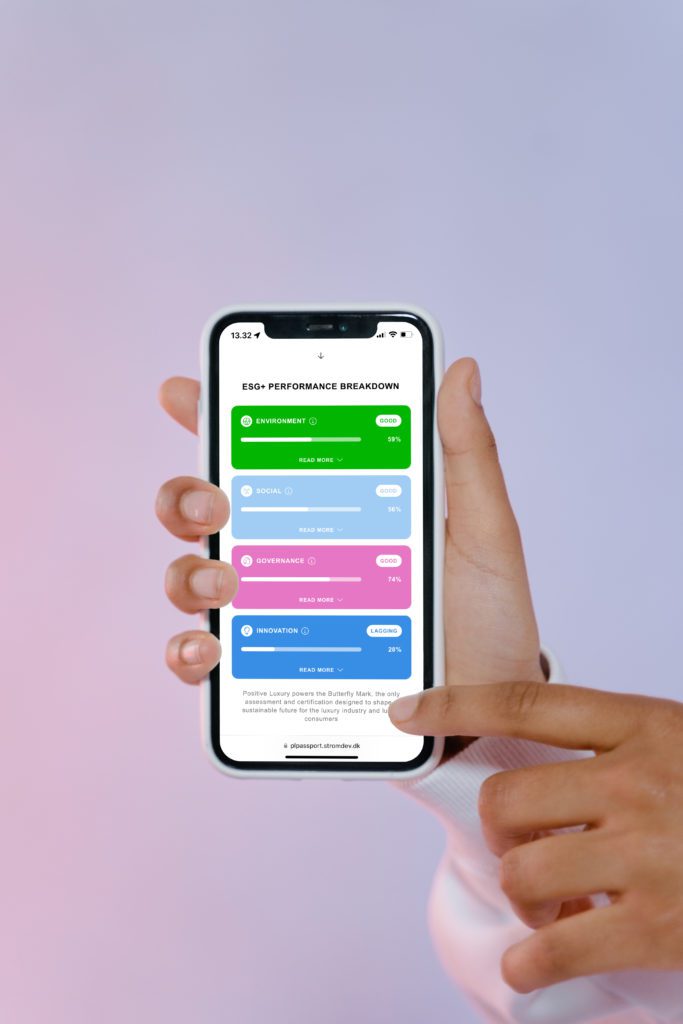 Using our white-label consumer portal, each Butterfly Mark certified brand gets an interface for the consumer. Using the Unique Identifiers, consumers, stakeholders and authorities can easily access the digital passports, view brand certifications, product provenance, access warranty and services, and even claim & transfer ownership of their physical products in the future.
Positive Luxury and their 150+ brands access the backend directly from an easy to use online portal. From here they can issue digital passports and document sustainability practice, manage certifications, product journey, nodes & access customer data.